"The Fabulous Bush Pigs" came to me as a title, as I put normally incongruous things together… "Fabulous" and "Bush Pigs". Hmmm… Like the name Craig Ferguson first used to do his comedy… Bing Hitler! That was pairing the nicest person he could think of with the worst! Bing Crosby and… well, you know.
cheers Al Rose
Launching…
The Fabulous Bush Pigs BOOK 5, "Bombora, The Surf Movie"… At The Bendicon!!!!
This Sunday 27/8 at the Red Energy Arena (formerly the Bendigo Stadium), 91 Inglis Street West Bendigo.
Signed copies available.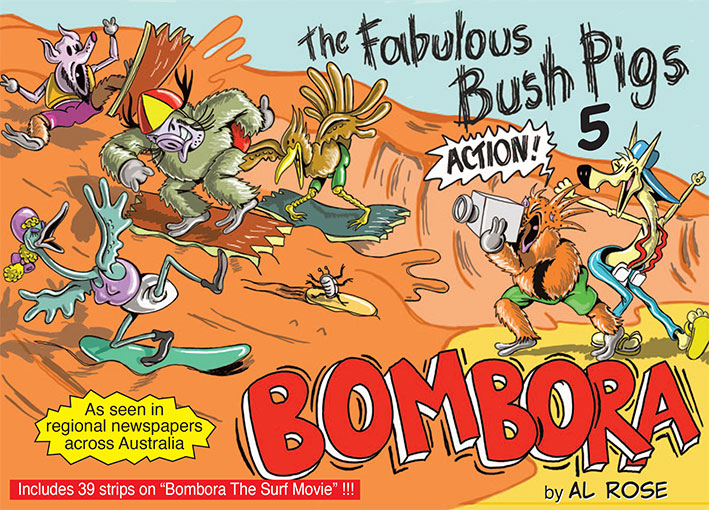 DON'T FORGET THE FAB BUSH PIGS COMICS 1 & 2
GO TO:
http://www.thefabulousbushpigs.com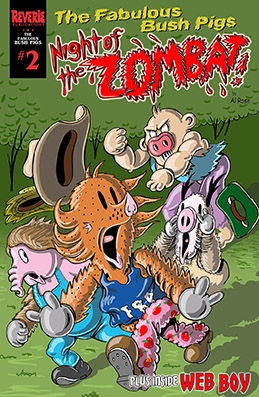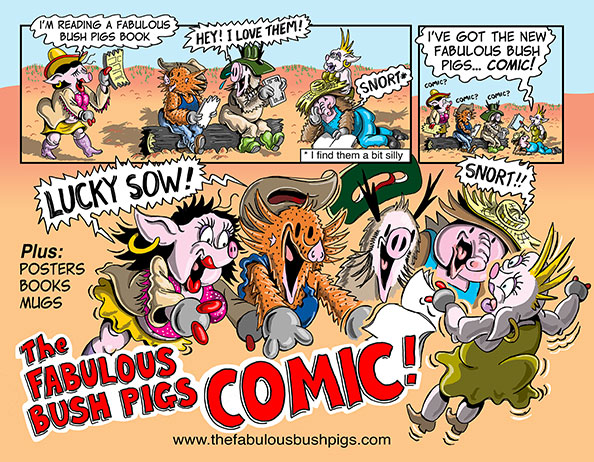 Go to… thefabulousbushpigs.com
http://www.thefabulousbushpigs.com